Our carbon service offers invaluable insight into the European Union Emissions Trading Scheme (EU ETS), the world's biggest carbon market, as well as Kyoto Protocol offsets and emerging emissions markets in North America, China and elsewhere. Trevor Sikorski, who has ten years of experience covering these markets, leads the research from London.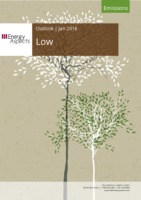 Outlook
The EU ETS remains the world's largest trading scheme, and has seen periods of price volatility. The Kyoto Protocol offset mechanisms (CDM and JI), linked to the EU ETS, have also been critical markets in global carbon trading. Understanding reasons behind price volatility is essential for anyone following the market.
Our monthly outlook provides detailed analysis of the supply and demand fundamentals of the dominant carbon markets, including analysis of policy, data, market participant behaviour and price movements. The outlook includes talking point analysis, up to date market commentary, and long term supply, demand and price forecasts for the carbon markets. As other carbon markets mature (California and China) these will increasingly be covered as part of the service.

Carbon weekly
This report delivers a snapshot of key information for the carbon markets and their current trading conditions along with details on the weather forecast, recently auctioned volumes and main market events to look out for.

E-mail alerts
We provide rapid commentary on policy developments, news and events as they affect the market and prices. Topics include policy developments, data releases and other relevant information.

Access to analysts
Call, E-mail, IM, meet. Contact our analysts for a rapid response, including explanations of analysis and to discuss market developments.