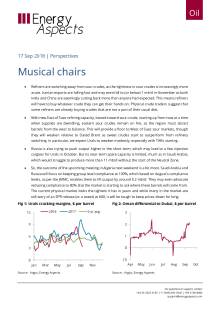 Perspectives - 6 days ago
Perspectives is our flagship weekly publication on oil, providing unparalleled information, analysis and views.
Refiners are switching away from sour crudes, as the tightness in sour crudes is increasingly more acute. Iranian exports are falling fast and may even fall to (or below) 1 mb/d in November as both India and China are seemingly cutting back more than anyone had expected. This means refiners will..